Do you see what you see?
---
Demonstrate understanding of the media representation of an aspect of New Zealand culture
There are many common myths about Otago University students and the way they are represented in New Zealand by many different Media types from the local Otago Daily times to Constantly being portrayed negatively on news shows like one news and three news.
What is being represented?

A representation of an aspect of New Zealand culture is the representation of Dunedin students in the media and how they are all portrayed to be mischievous scarifies who burn couches all the time and cause destruction due to the drinking culture. New Zealand media including the Otago Daily times, News journalists from around the country which includes One News, Sunday etc and even the University of Otago's own media team who create and advertise the university with ad's like the 'Take your place in the world' ads. I think that the New Zealand Media represents that Otago University Students wrong, using examples of bad behaviour and destruction caused by students parties to create an assumption about all students.

How is dunedin students represented?

These texts especially the 'party central' article published by TVNZ on the Sunday programme explores this idea of the my chosen kiwi identity which is 'the dunedin students" , dunedin students and the culture around them is iconic to the life at the university of Otago without the students the city of Dunedin would be lifeless and significantly smaller. The representation of this kiwi identity isn't always the fairest any publications and texts published about the so called 'Scarfies' is negative and not a true picture of all students who study at the university of Otago. The university uses advertisements to clear up the image of their students in the media, by showing them studying and participating in range of activities not just the party life.

Why does the media create this representation of dunedin Students?

The media likes to take some information and representations of people and spin them into the truth about all people categorised under the same NZ identity. In this case it is the dunedin student's and their identities in society which is being threatened in the Sunday article the journalist uses interviews with older and less understanding perspectives on the issue of students and there sometimes reckless behaviour. The people interviewed have no perspective of how the students feel or what the think the real issues is whether it's the drinking culture that comes with being a student or what Carol states in the interview as a 'right' to party and that students come from all over the country to ruin Dunedin.
Powered by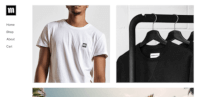 Create your own unique website with customizable templates.