Sunday (TVNZ)

Sunday is a well trusted and award winning investigative journalism television show aired on Sunday nights. It's a new programme that reports on current issues. When Party Central aired on Sunday it caused a huge stir in many communities including Dunedin. It is a reliable source for stories and many rely on it for telling stories that have well rounded perspectives on issues.
Carol Devine

concerned resident
The interviewees

Sunday used interviews with people of the same opinion on the dunedin student/drinking culture issue. Carol has the opinion that students and their drinking culture is influencing dunedin greatly and impacting residents like herself and Jeff who both think the students need to clean up their acts or leave all together. She is a part of a small majority of residents who hate the student culture created by the university students.


This text represents students in a negative light showing them partying and only students flats with broken roofs/walls. It doesn't show a full representation of all students who attend the university of Otago. Only two students were given the opportunity to voice their opinions in the article, but their interviews took up a small part of the article compared to the interviews with the adults including Carol and Jeff who both have very intense opinions on the issue. The journalists also targeted the students they approached for the interviews they received backlash for not choosing the average student as they would be found in the library and or have hobbies that they can do sober. A petition was signed directly after the Sunday programmed aired on television, this petition reached 500 signatures and wants TVNZ to apologise for publishing a biased report on dunedin students.
Powered by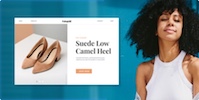 Create your own unique website with customizable templates.