Take your Place in the world (2013 Otago Uni Ad)
University of Otago publishes advertisements every year to entice students to study at the university of Otago this ad was shown on tv screens in 2013 and continues to be shown on tv even now in 2015.
---
Why are students represented in this way?




Students are represented fairly in this advertisement, it is one of the fairest representation of dunedin students as it is coming from the university which knows all about what students get up to. Of course they won't show an advertisement where students are engaging in raging flat parities which would fuel the opinion the public about the student drinking culture of Dunedin.

How does this ad encourage the drinking and rebellious culture of students?
This advertisement/ media text encourages students to come to dunedin to study as well as have a good time enjoying the university experience of partying. It shows students that they can have a balance of both activities. This media text doesn't represents dunedin students badly, because the university have created and launched this advertisement it means that they didn't want to give Otago students a bad reputation but rather a fair one. It can come under criticism for being biased in that way because it is produced by the university. It probably is as the university doesn't want the image of dunedin students being advertised wrongly, I think it represents a fair percentage students.

How are students represented in this ad?




All of the students are from different backgrounds and cultures are represented in this ad, students who engage in different activities at the university of Otago are also shown. There is a range of students from some being shown studying to students enjoying extra-curricular activities like sport or dance. It even shows the Otago university party culture with examples like Orientation week celebrations. It doesn't show any negative images of dunedin students.




Powered by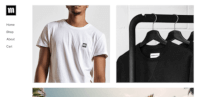 Create your own unique website with customizable templates.