University of Otago Students

The wider significance that the wrong representation of dunedin students in the local or national media?
If all students are represented off the assumption that they are all like the ones published in news stories and newspaper articles that means New Zealand will have the opinion that Dunedin students are all animals who cause countless chaos in the streets of Dunedin everyday.

Every text shows students in different lights but

party central

and

castle street burns, again

both give students a bad reputation and cause negative publicity for the students. This means that society thinks of all students negatively, some will be harassed and punished due to this. Restrictions on alcohol will then be placed on the students living in Dunedin, restrictions could cause some students to go and study elsewhere. If dunedin get's rid of it's students then who will fund the economy of Dunedin, Dunedin survives off the students and the money they spend at university.

The mass media likes to portray students in this negative way as it benefits the people who are against Otago students/their drinking culture. They represent students in this reductive way because it is of some benefit to them. The media especially the local newspaper has been notorious for the media coverage of Dunedin Students being sensationalised, many people agree that the media sensationalism of Dunedin students and their bad behaviour is only as small percentage of the student population and many feel like the student population is underrepresented as a whole. Students feel that they are being bashed by the mass media constantly.





http://www.nzherald.co.nz/nz/news/article.cfm?c_id=1&objectid=10610537






With the media only seeking out the stories about riots and events going bad to report on instead of when students have achievements and do something good for the community impacts on Dunedin. Many people who don't live in Dunedin or come from here don't get the fact that drunken antics of students is only reported about as there is no other news worthy of hearing, they need to realise that these events don't occur all the time and not all students participate in them. The audiences that like to hear these negatives reports are ones who dislike the students of Otago, this audience is mainly the older generation of people in society.


http://www.critic.co.nz/news/article/4952/students-demand-apology-for-sunday-broadcast
Powered by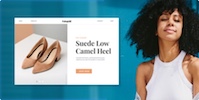 Create your own unique website with customizable templates.